The digital printing of your Doypack bags allows you to fully customize your packaging and in very small runs of only 2,000 bags (without additional costs of clichés or printing). In addition, you can customize your designs or print different formats every 1,500 units. Print all your designs without worrying about the quantities.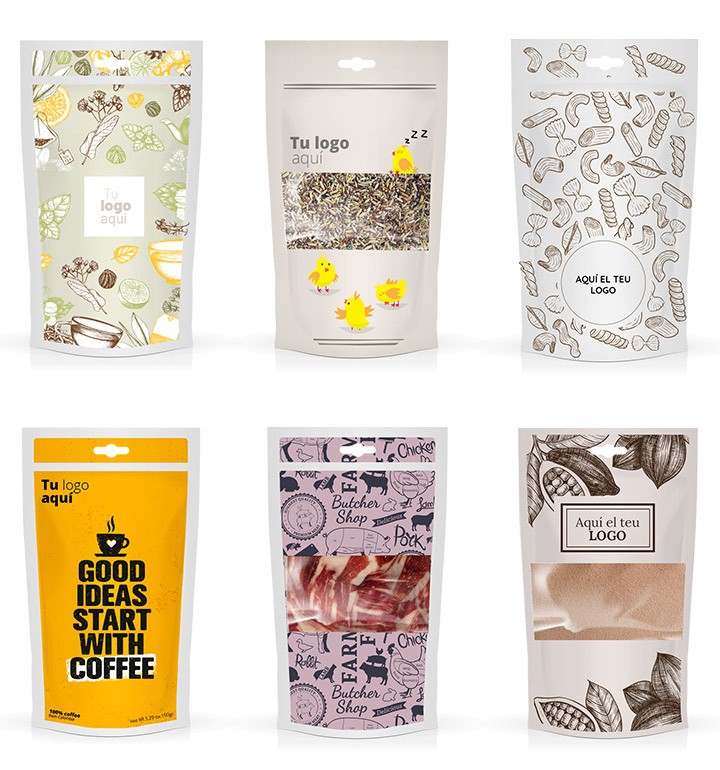 Choose the type of material, size and finish you prefer and make your product reach the consumer perfectly packaged and with a magnificent appearance.
Bolsaplast
Bolsaplast Shop manufactures bags since 1962. Located in Sabadell (Barcelona), it makes both standard and customized bags for the packaging and promotion of products of all kinds such as: coffee, tea, chocolate, nuts, detergents, textiles, etc.
When it comes to packaging from a pre-packaged bag, it offers a great advantage to both packers and consumers as they are not obliged to acquire large quantities or to face a large investment. In the manufacturing processes, all kinds of materials and systems are used, getting a packaging that favors the image of the brand itself and the product inside. It is not just a preformed bag, it offers the product that the customer is looking for, with the materials he needs and in the necessary quantities.

Division dedicated to flexible packaging. Doypack, Sachets, Dorsal Welding, Maxibag and Linear Roll.
www.bolsaplastflexible.com

Division dedicated to sanitary medical packaging and sterilization bags.
www.bolsaplastmedical.com